1982
1982 Works
Paintings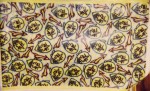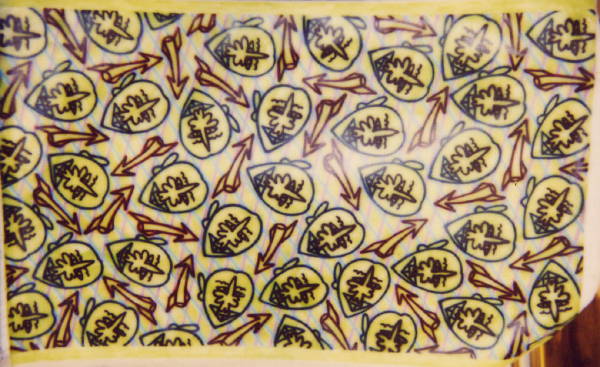 First documented in archive photos taken in about 1982, this canvas was on the art market in 1996.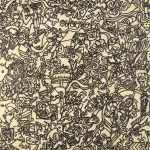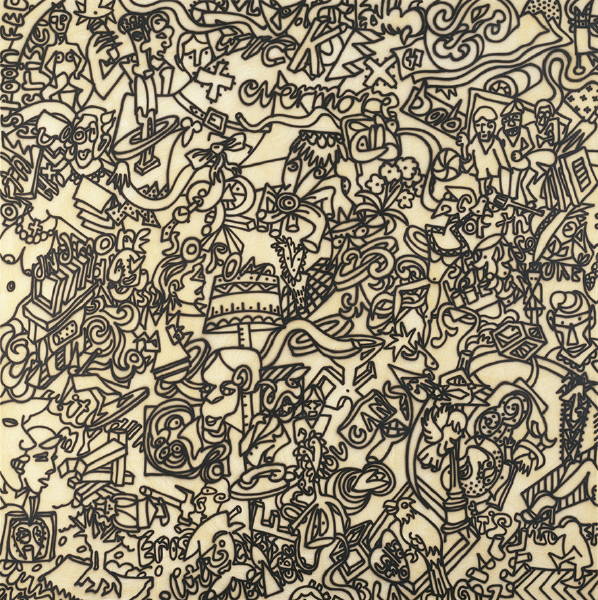 This canvas and its twin, Primitive Silver 1982, monumentalize the imagery of Primitive (1981) [W/P].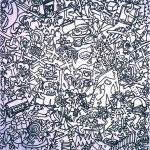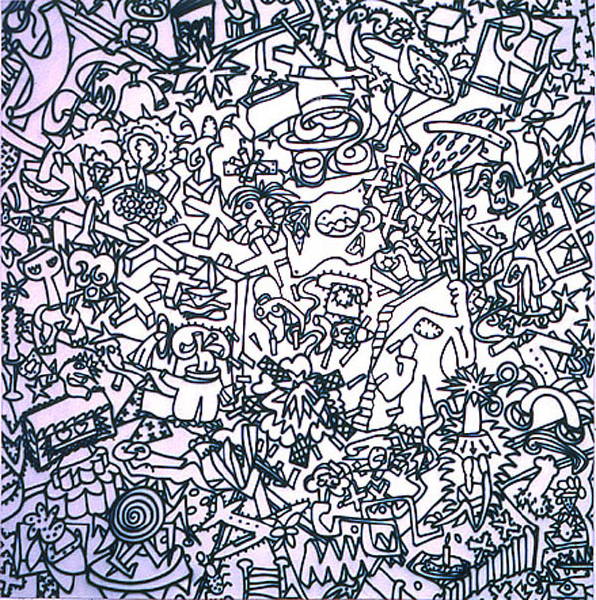 Like Primitive Gold 1982, this canvas reprises imagery from Primitive [mural] (1981) [W/P].
Works on Paper
Works on Paper Minor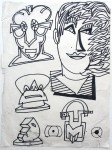 Arkley's archive contains a considerable corpus of sketches and working drawings probably or certainly dating from 1982.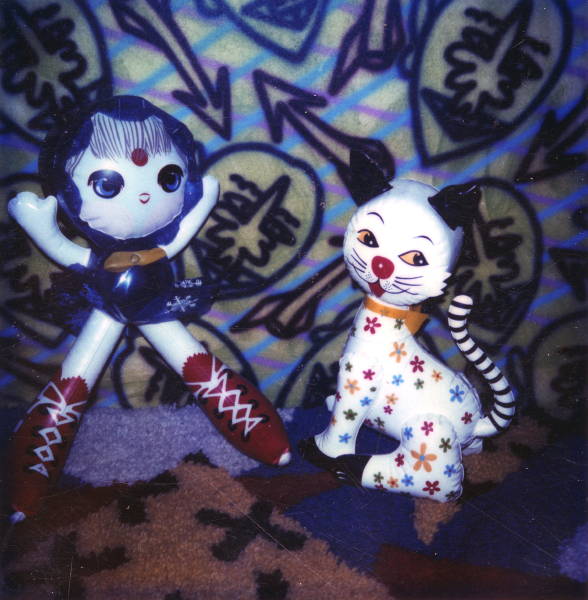 Arkley now set about consolidating his 'figurative turn'. Primitive Gold 1982 and Primitive Silver 1982, both reprising the imagery of Primitive [mural] (1981) [W/P], were included in Paul Taylor's influential 'Popism' exhibition at the NGV in June/July. Both paintings featured in the national and international coverage this show received. The NGV acquired the gold canvas, and the silver version was purchased by noted Melbourne art dealer John Buckley.Meanwhile, in an extensive series of works on paper, Arkley systematically mapped out a series of subjects that he would explore in subsequent years – including his earliest overtly suburban image, Untitled [Suburban study] (1982) [W/P].
A series of photos from 1982 (Arkley archive), documents the artist's collection of blow-up toys, some of which later served as source material. A selection of these photos was included in HA Monash 1991, as cat.41 (dated to c.1982). In one photo, shown here, two of the toys were arranged in a quirky diorama incorporating the artist's works; the toy cat visible here was referenced later in Blue Chip Instant Decorator: a Room (1991-2) [3/M].
1982 Exhibitions
'Formed in Wood,' Banyule (NGV extension gallery), 28 March – 30 June 1982
'Popism,' NGV, 16 June-25 July 1982
(cur.Paul Taylor)
'The Seventies' (National Bank coll.), NGV, 15 Oct.-28 Nov.1982
'Recent Abstract Painting,' Wollongong City Art Gallery