1979
1979 Works
Paintings
Works on Paper
Unidentified work on paper exhibited at Mornington in 1979; possibly identical with one of the 'Tram drawings' Arkley showed in Canberra in 1983.
Monochrome work closely related to other works on paper dating from 1979-80.
Works on Paper Minor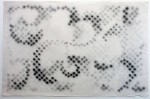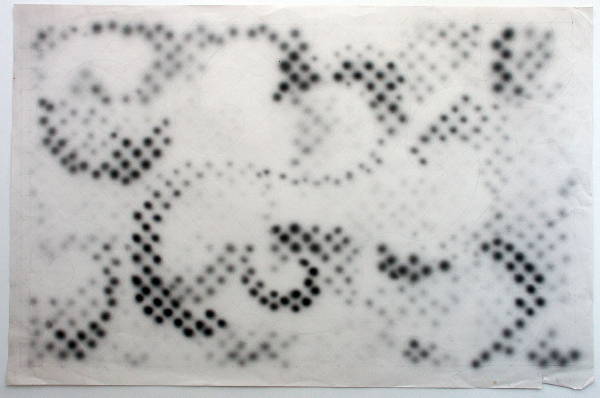 Examples in Arkley's archive include several loose sheets as well as related Visual Diaries.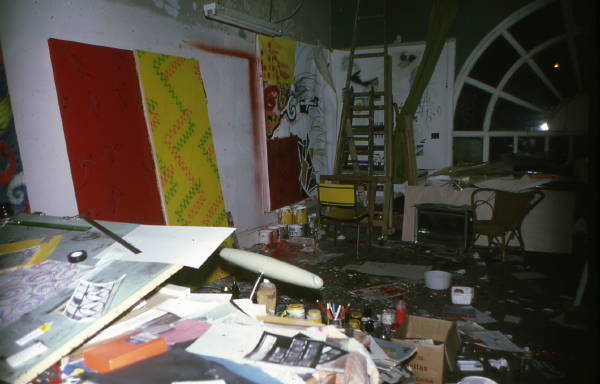 Arkley's shift from his first, 'white' style to pattern-based 'ornamentalism' (already well developed in his studio practice in 1978) was made public in his first show of door paintings at Tolarno, in May 1979, which met with critical if not commercial success. Jeff Makin, reviewing the show in the Sun, praised the clarity and intelligence of the works, and described Arkley as a 'young artist who is developing incredibly well'. Isotype 1979, a key work from the show, was subsequently purchased for the National Gallery of Victoria, through the Michell Endowment (for the acquisition of new works by emerging Australian artists). In her review of the Michell exhibition at the NGV later in the year, Mary Eagle singled out Arkley's painting as one of the most significant new purchases (see bibliography, for details of relevant reviews cited here).
1979 Exhibitions
'Howard Arkley: Recent Paintings', Tolarno, May 1979
– refer linked entry for full details
4th Biennial Festival of Drawing, Mornington Peninsula Arts Centre, 2 Nov.-10 Dec.1979
'Selected Works from the Michell Endowment', National Gallery of Victoria, 15 Dec.1979 – 2 March 1980
(cat.in artist's files)
Group exh., Coventry Gallery, Sydney
(noted in Duncan 1991: 31, under 1979; no dates or details available)