Untitled [Felony study] (1982) [W/P]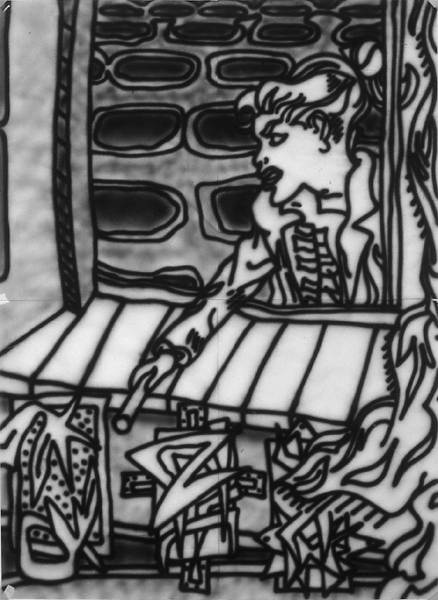 Synthetic polymer paint on 4 sheets of paper, c.160 x 115 overall
Coll.: unknown
Documented via archive slide with process date Oct82 (shown taped to a wall), as reproduced here.
This is the earliest version of this composition: see also the work on paper version in the MCA collection: Felony 1983 [W/P], and the two very similar canvases Felony (1983) and Felony 1987.
The source is a illustration from a children's book in Arkley's library (see Carnival Fig.6.19).
Provenance