Untitled [Icon study] (1982) [W/P]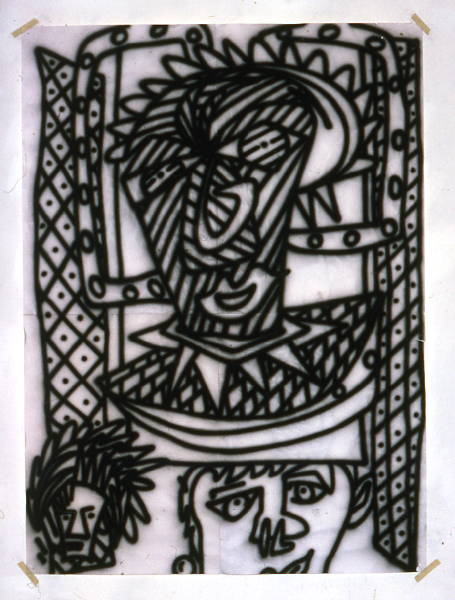 Synthetic polymer paint on 4 sheets of paper, c.160 x 115 overall
Private collection, Melbourne
Extant, but in damaged condition; reproduced here (and in Carnival) via Arkley's original file slide (with process date Oct82). A slide (also dated Oct82) of a working sketch is also preserved in Arkley's archive.
The composition is close to the central panel of Icon (triptych) (1983).
Provenance
artist's collection; P/C Melb.
Literature
Carnival Fig.4.16 (ill.: as Untitled, 1982?)