1979 Works on paper (minor)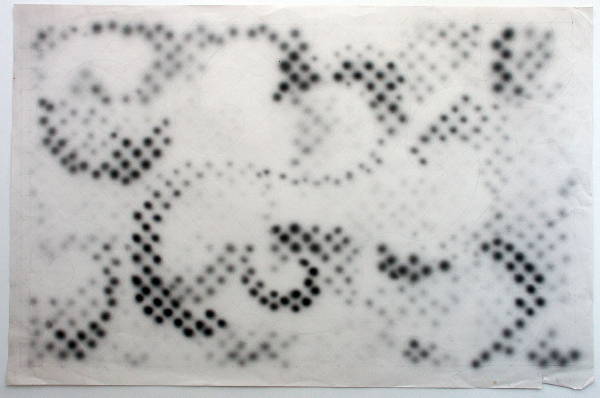 Arkley's studio collection contains several working drawings probably dating from this period, including the example reproduced here, featuring a pattern of black dots of varying intensity sprayed over a paisley pattern outlined in pencil (c.1979-80?), possibly a test piece for a larger work.
See also Arkley's Visual Diaries nos.D 10, dated Jan.1979, with various sketches and notes, including furniture sketches (see e.g. 'chair-person' scheme reproduced in Carnival Fig.4.37); and D 11 (c.1979-82?), containing similar material. There are no sketchbooks apparently dating from 1979.