Untitled (distorted head) 1998 [W/P]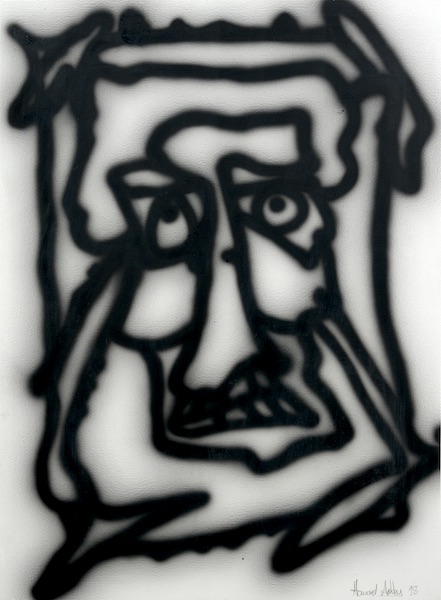 SPP on paper, 76 x 55.5
s+d l.r.: 'Howard Arkley 98'
Private collection
Details and photo as shown here forwarded by Leonard Joel, Oct.2021, noting information from the current owners suggesting that it was donated by Arkley for a charity auction held in about 1998.
While clearly in the same sketch-like vein as the Untitled heads 1-10 (1998) [W/P] exhibited in HA Metro 5, Feb.2002, it is unclear whether this was one of the works shown there.
The distorted features are reminiscent of some of Arkley's earlier cactoid heads: see e.g. Pittoresque (?) (1996) [W/P].
Provenance
donated by the artist for a charity auction organized in Prahran by Mark Douglass, c.1998? (details supplied by Olivia Fuller from Leonard Joel, Oct.2021)
private collection