Untitled (distorted head) 1998 [W/P]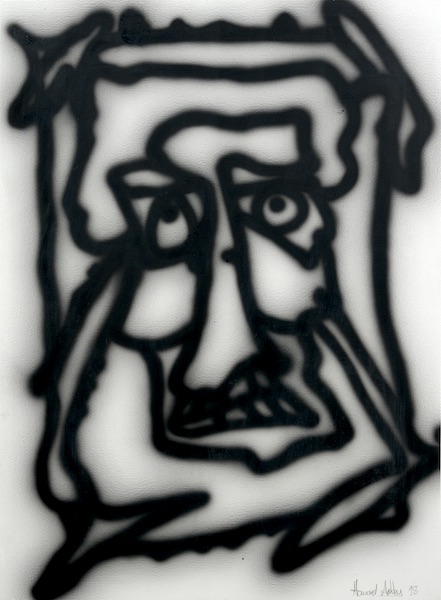 SPP on paper, 76 x 55.5
s+d l.r.: 'Howard Arkley 98'
Coll.unknown (last auctioned Nov.2021)
Details and photo as shown here forwarded by Leonard Joel, Oct.2021, ahead of forthcoming auction, also with provenance information from the current owners as shown below.
While this work is clearly in the same sketch-like vein as the Untitled heads 1-10 (1998) [W/P] exhibited in HA Metro 5, Feb.2002, it is unclear whether it was one of the works shown there.
The distorted features are reminiscent of some of Arkley's earlier cactoid heads: see e.g. Pittoresque (?) (1996) [W/P].
Provenance
donated by the artist for a charity auction organized in Prahran by Mark Douglass, c.1998? (details supplied by Olivia Fuller from Leonard Joel, Oct.2021)
private collection
auctioned by Leonard Joel, Melbourne, 23 Nov.2021, lot 50: details as above; est.$8-12,000; sold for $29,455