Untitled ['White Painting']; and source material (1988 and earlier) [W/P]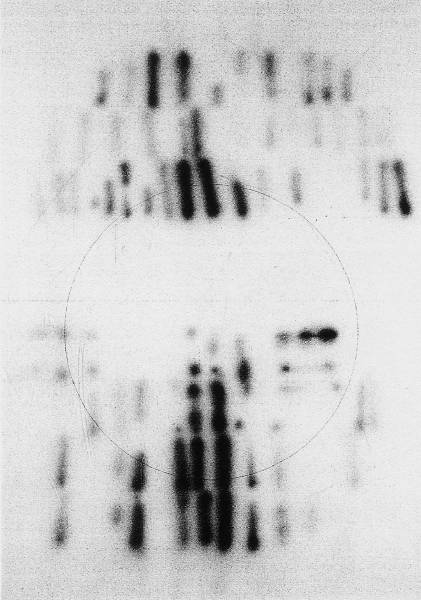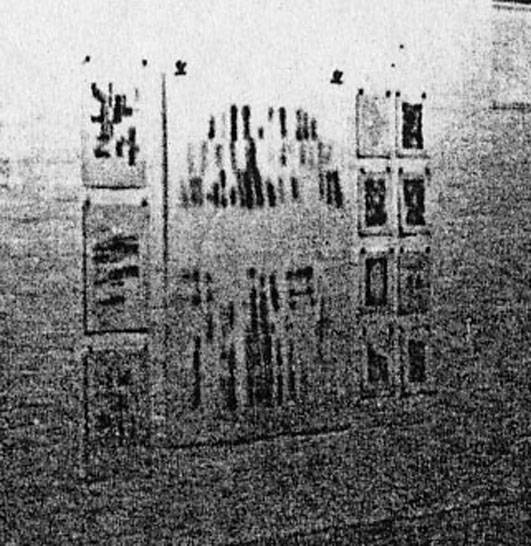 Synthetic polymer paint and ink on 2 sheets of paper, c.169.5 x 120; some source material extant
Coll.: unknown (main work on paper); Arkley archive (some source material components)
The suggested title is based on Arkley's planning notes for this show (archive). Again, the sole documentation from the time appears to be the indistinct image in the IMA installation photos, as shown here.
The central work  appeared at auction with Deutscher-Menzies in 2003, when it was identified as an 'Abstract' work dating from c.1974. It is evidently closely related to Winter Notations 1975 and other 'white' examples from that period, but was presumably produced in or slightly before 1988, like all the other large works on paper in the 'Casual Works' show.
The present whereabouts of most of the smaller components are unknown; they may have included originals or copies of some of Arkley's mid 70s works on paper. Three early drawings preserved in Arkley's archive on transparent plastic sheets (see photos below) appear to have been included to the left of the main work in the 1988 installation.
(Photos: from top down: two smaller 'white' drawings mounted on a single sheet [Arkley archive]; single smaller 'white' drawing [Arkley archive]; main work on paper [as auctioned 2003]; installation shot IMA 1988 [archive copy])
Provenance
Main work on paper auctioned by Deutscher-Menzies, Melb., 4-5 June 2003, lot 168 (as 'Abstract c.1974;' size as above; ill.; est.$8-12,000; sold for $7,000 plus buyer's premium)
Exhibited
HA 'Casual Works', 200 Gertrude Street and IMA, Brisbane, 1988