Happenstance (1987)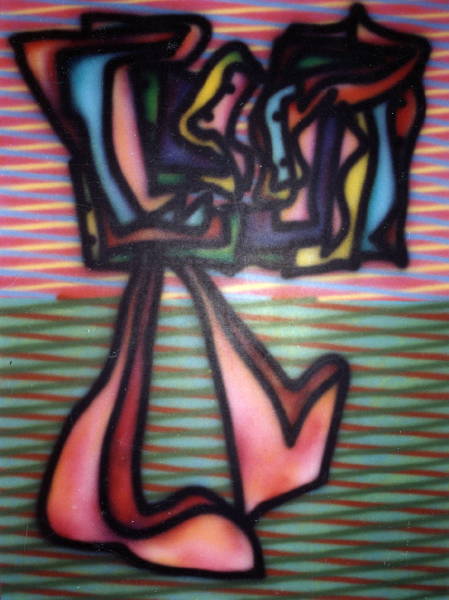 Synthetic polymer paint on canvas, 170 x 130
Private collection, Brisbane
This work was exhibited twice in 1987, at the Bellas Gallery, Brisbane, and Roslyn Oxley9, Sydney.
In the Brisbane check-list for the 2007 Arkley retrospective (NGV files), this painting was listed under the date 1986. However, a studio photo in Arkley's archive, dated June 1987, shows this work still incomplete, along with Suburban Window 1987 [aka Suburban Landscape] [Howard Arkley & Christine Johnson] (also in process), clearly indicating a completion date of 1987.
This painting was also shown in the 2006-7 Arkley retrospective in Melbourne (although it does not appear in the check-list in Smith 2006). The same box-on-legs composition was used for several other works on paper, including Crawling Nature (1986) [W/P] and Pittoresque 1988 [W/P].
Provenance
Recorded in Brisbane P/C in NGVA Arkley retrospective planning notes (2006)
Exhibited
HA Bellas 6/87 (i), cat.3 (as 160 x 120; dated 1987)
HA Roslyn Oxley9, 8/87, cat.11
HA retrospective 2006-7 (Melb./Brisbane only; dated 1986)