Untitled [W24] (c.1974-76) [W/P]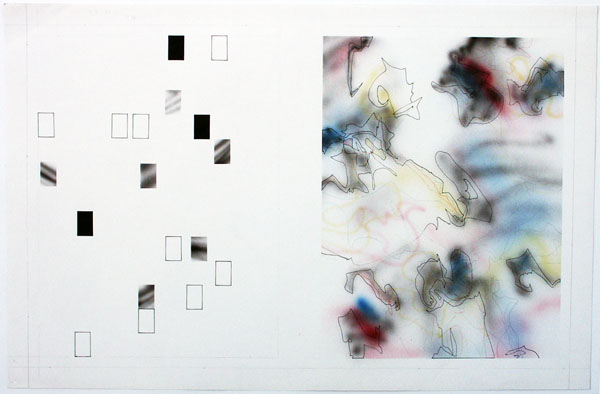 Synthetic polymer paint, ink and pencil on paper, 45.8 x 70 (sheet)
Private collection, Melbourne
One of the finest of Arkley's two-part drawings from this period (compare Untitled [W17] (c.1974-76) [W/P] etc.).
Here, the left half echoes Inventory (1975) and other canvases dating from 1974-5. The image on the right is related to Arkley's 'organic' style of 1976-77, but here with the inclusion of strong touches of sprayed primary colour.
There is an unlabelled slide of this sheet in Arkley's archive.
= 'White' W/P cat.no.257
Provenance
artist's collection (no.W24)