Untitled [W17] (c.1974-76) [W/P]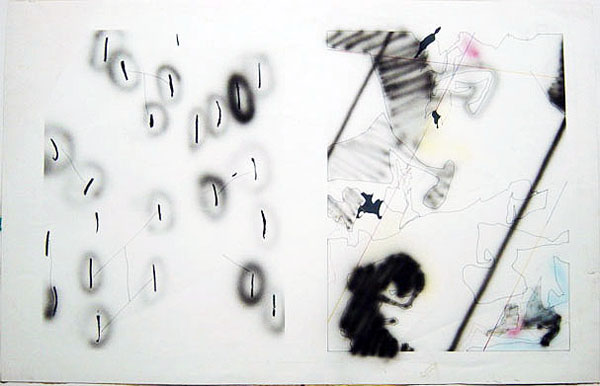 Synthetic polymer paint and ink on paper, 46 x 71.4 (sheet)
Private collection, Melbourne
A fine pair of drawings, side by side (compare Untitled [W18] 1975 [W/P] etc.).
The image on the left, showing vertical strokes with sprayed 'auras', is closely comparable with Untitled [A220] (c.1974-76) [W/P]. On the right is an organic study including some touches of sprayed colour.
Traces of a mount suggest that this work may have been exhibited at some stage in the past.
= 'White' W/P cat.no.256
Provenance
artist's collection (no.W33)