Untitled [A10] (c.1974-76) [W/P]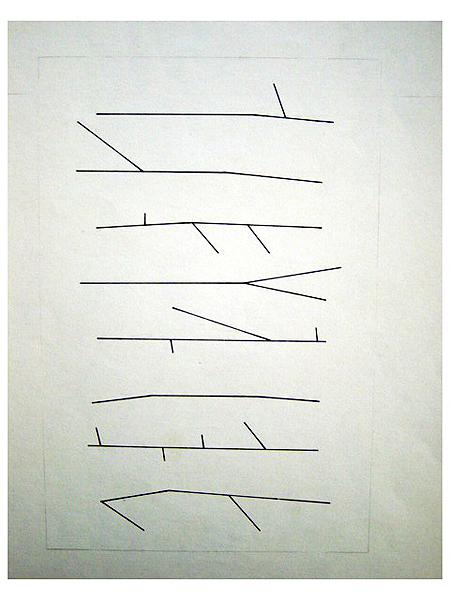 Ink & pencil on paper, c.31.8 x 25.3 (sheet).
Inscribed in pencil (below image): 'coloured spray'
Private collection, Melbourne
The horizontal lines sprout small 'branches'. The inscription suggests that Arkley may have thought of surrounding each linear form with a sprayed 'aura', as in the right-hand section of The Three Notations 1978 [W/P] and the related canvas Leaves 1978 (where, however, the sprayed paint is black, not coloured).
See also Untitled [A57] (c.1974-76) [W/P], where a similar linear pattern underlies an array of black sprayed dots.
= 'White' W/P cat.no.5
Provenance
artist's collection (no.A10)