Sketchbook no. 18 (1983)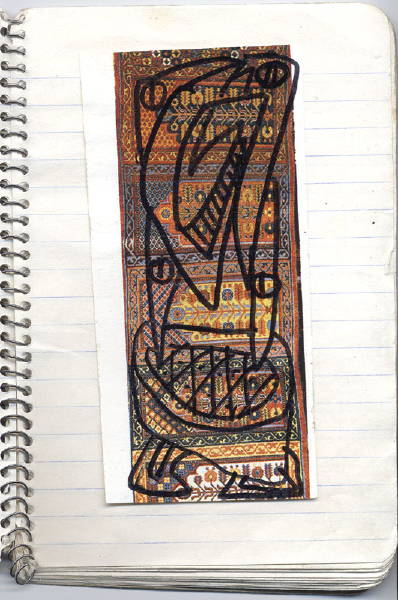 Small 'Spirax' brand notebook, dated Dec.1983 on cover
44 ruled pages, 16.5 x 11.2
State Library of Victoria: Howard Arkley collection, MS 14217, series 2, no.18 [F BOX 4258]

Most of the pages in this book contain pasted-in photos of jewellery, furniture etc., with added Arkley doodles. Some pages are now blank, but show traces of photos removed or lost.
For a representative page, see Carnival Fig.3.7 (bleach bottle with added doodle).
Another page, with a doodled photo of an oriental carpet, is reproduced here.