Transformer Head (1990)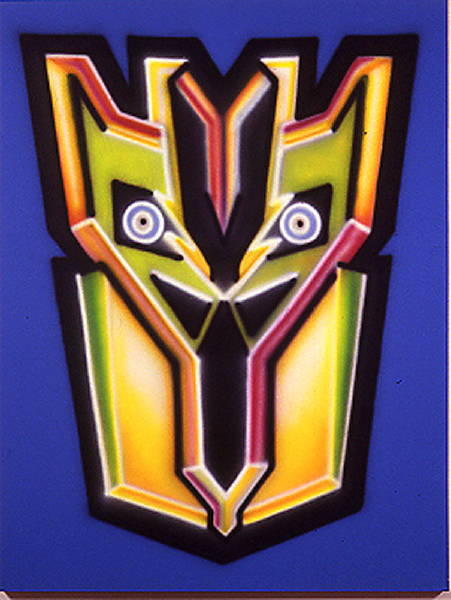 Synthetic polymer paint on canvas, 175 x 135
Private collection, Germany
This painting, not seen publicly since it was shown in the 1990 'Head Show', was identified recently as in a private collection in Europe.
Arkley's files contain a slide and also a 1991 studio photo of the artist posing with this work (reproduced in Carnival Fig.6.1).
Head Transformer (1992) is a similar variant.
Provenance
Acquired by present owner via Tolarno (1990?) (correspondence with owner 2007)
Exhibited
HA Tolarno 10/90 ('The Head Show'), cat.9