Cityscape (1990) [small]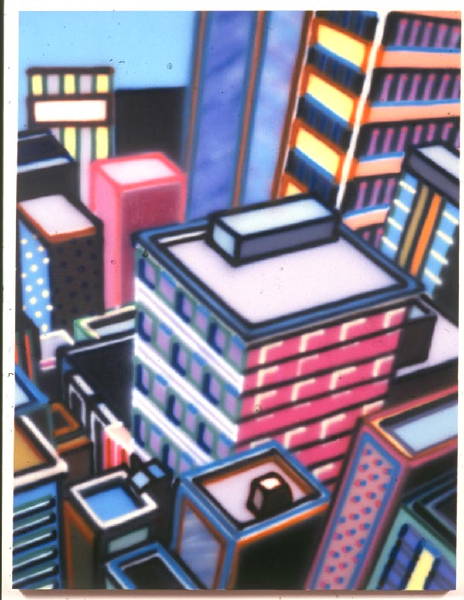 Synthetic polymer paint on canvas, c.175 x 135?
Coll.: unknown
Arkley's file photos, including one showing both this work and Shadow Factories [Spray] 1990 in process, clearly indicate a date of 1990 (cf. Spray research card c.1996, dating this work to 1986). Cityscape (1990) [large] is a more complex image.
Provenance