Untitled ['Cacti-Succulents']; and source material (1988 and earlier) [W/P]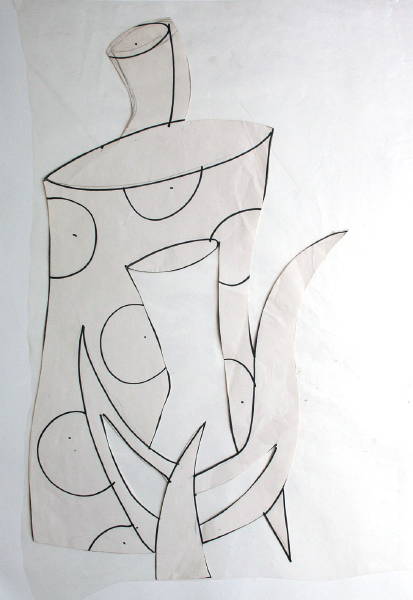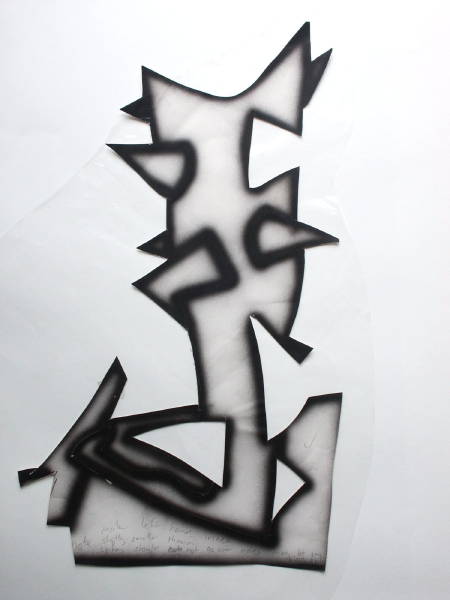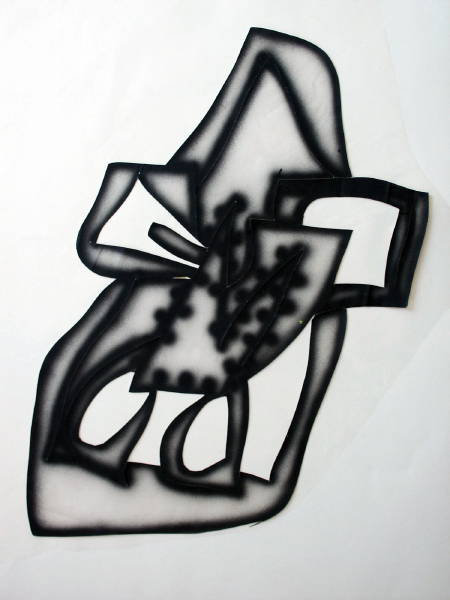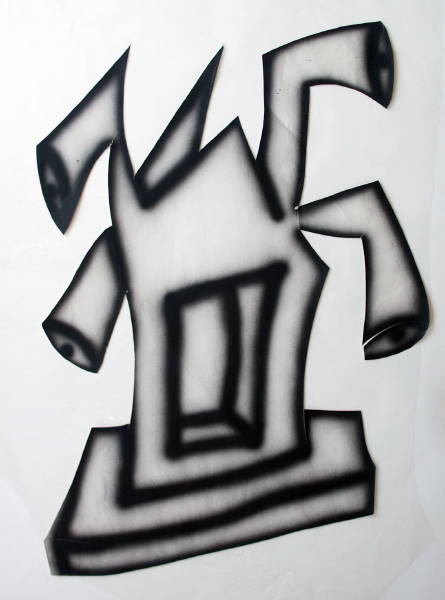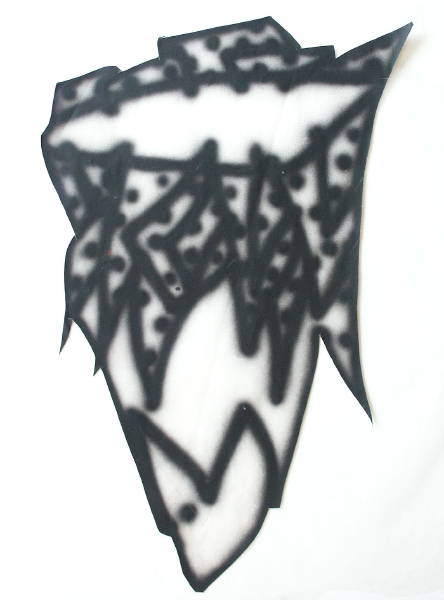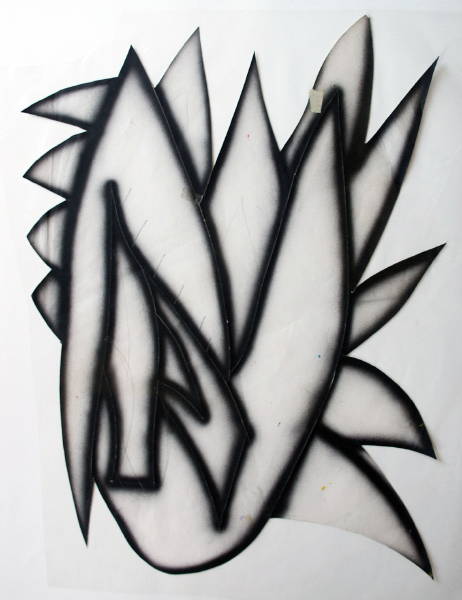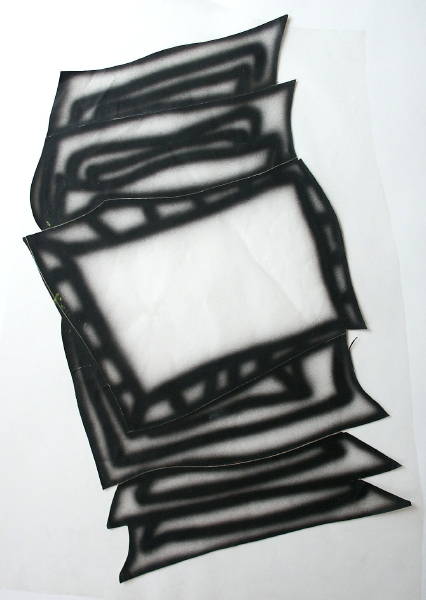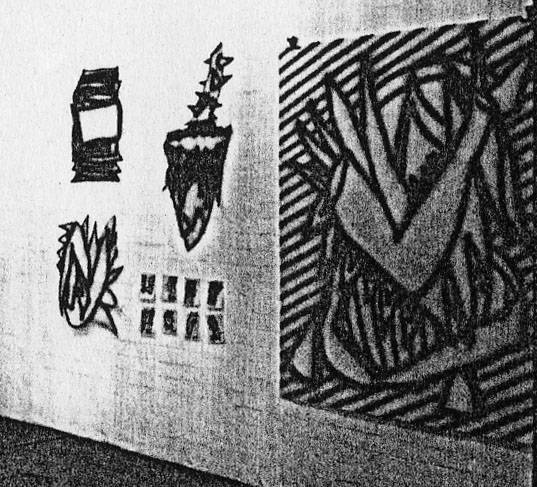 Synthetic polymer paint on 2 sheets of paper, c.172 x 122; some source material extant
Coll.: unknown (work on paper); Arkley archive (source material components)
The Brisbane exhibition shots (detail reproduced here) appear to be the only extant documentation of the 1988 installations, whose original title is uncertain.
The seven smaller components extant in Arkley's archive (reproduced here) were constructed by taping together cut-out pieces of sprayed paper; several are inscribed with notes on intended colours. They seem to be working models for planned or completed paintings or works on paper, including Wigginsia (1986) [W/P], Physiognomy (1987) and Strange Fruit (1987).
The main work on paper, clearly related to Discocacti (1986), was auctioned in the United States in 2009 under the title 'No to Disco' (see provenance details below).
Provenance
Artist's collection
Main work on paper: private collection, Texas (according to Nov.2009 auction: see below)
Main work on paper: auctioned by Bonhams, USA, 4 May 2009, as 'No to Disco', 1988 (synthetic polymer paint and pencil on 2 sheets of paper, each 86 x 122; signed, dated and titled on reverse; ill. and details via Artfact.com website, 18/4/10)
Main work on paper: auctioned again by Bonhams & Butterfields, Los Angeles, USA, 17 Nov.2009, no.17529 (ill. and details as listed under previous entry; noting provenance as P/C Texas: see www.mutualart.com…, accessed 12 May 2012)
Exhibited
HA 'Casual Works', 200 Gertrude street and IMA Brisbane, 1988