Grid and Lattice Wallcoverings (1987) [3/M]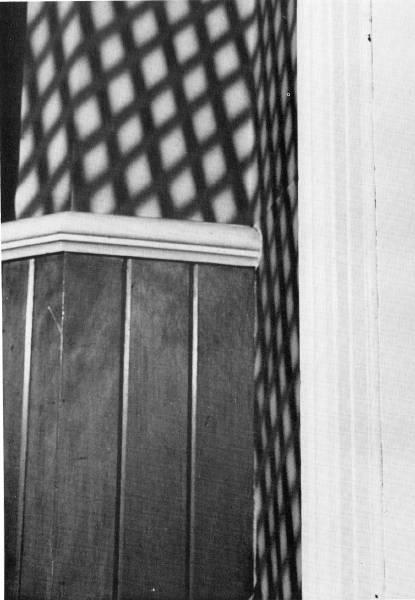 SPP on paper (installation)
(formerly) Ormond College, University of Melbourne
One of 30 works made in response to various sites at Ormond College, commissioned by Tony Clark, while artist-in-residence there in 1987. Many of the 19 artists involved, including Arkley and his partner at the time, Christine Johnson, were friends and colleagues of Clark's.
Here, Arkley returned to the idea of a patterned mural that had motivated several earlier installations at the IMA Brisbane (1981) and ACCA (1984), decorating a section of the College's entrance area with lattice patterned wall-paper of his own design.
Provenance
Exhibited
'Ormond College Welcomes New Art', Ormond College, 22 Nov.- 6 Dec.1987 (cur.Tony Clark).
Literature
Clark 1987 (Ormond exh.cat.; unpaginated): ill. as shown here