Untitled [Red Wedge] (1981?)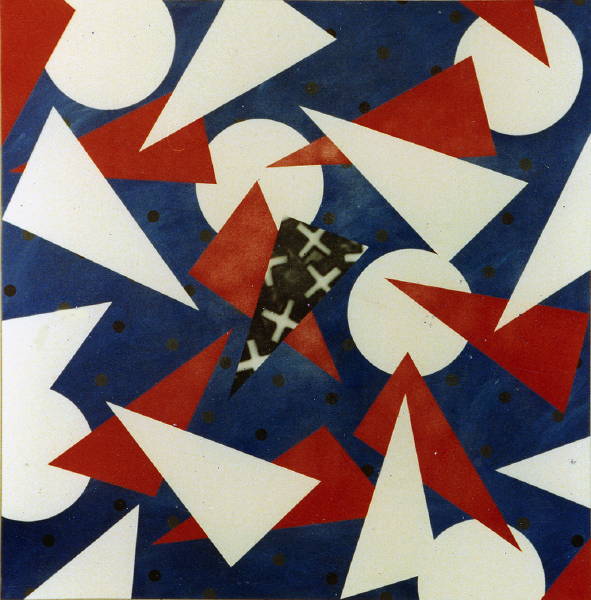 Synthetic polymer paint on canvas (?), c.160 x 160?
Coll.: unknown
Arkley's studio photo (reproduced here), the sole source, is undated but probably dates from c.1981, and may show the work in process.
It remains unclear whether this was a work on canvas or paper, and whether it was completed. However the evidence provided by the file photo (featuring the same tiled flooring as in photos of both Untitled [Geometric pattern] (1981?) and Red Wedge [#2] (1981?) [W/P]) suggests that this work was also c.160 cm square (the size of the other square canvases dating from this period).
Provenance