Paisley (1981)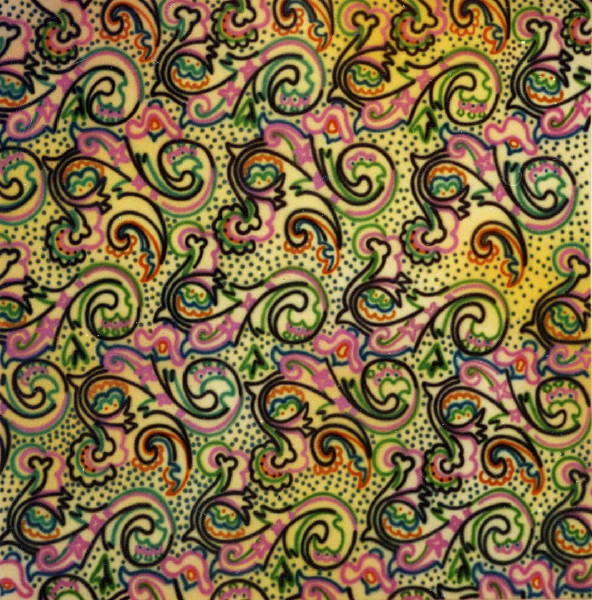 Synthetic polymer paint on canvas, c.160 x 160?
Coll.: unknown
Evidently another square canvas in the 1981 series, although this work does not appear to have been exhibited.
Listed with this title in a book of sales in Arkley's archive as sold in Oct.1989 (details listed below); the sole photo source is an image also in the artist's archive (no inscriptions).
Provenance
sold via Niagara Galleries in Oct.1989 (price $7,000 less 33%): 'now sent to W.A.' (source: book of 1989 sales in Arkley archive)