Untitled [Metallic curves] (1981?)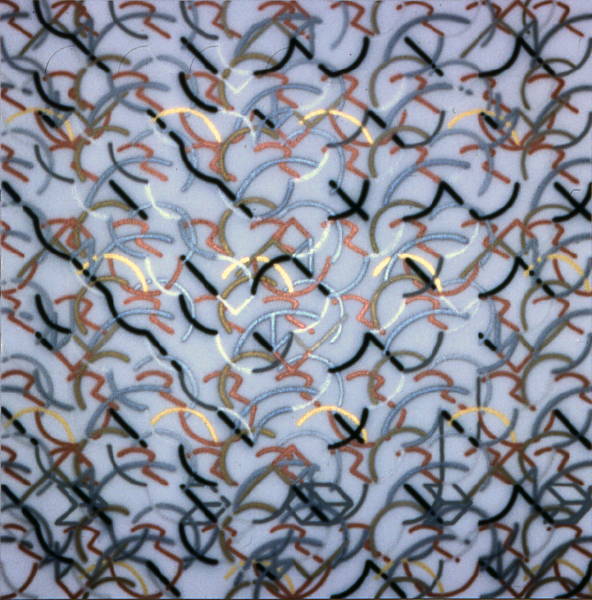 Synthetic polymer paint on canvas (?), c.160 x 160?
Coll.: unknown
The sole source is Arkley's file slide (with process date Mar81); clearly in the same mould as the other square-format works dating from 1981, but it is uncertain whether this example was ever exhibited, and the details remain hazy.
Provenance