Untitled [Geometric pattern] (1981?)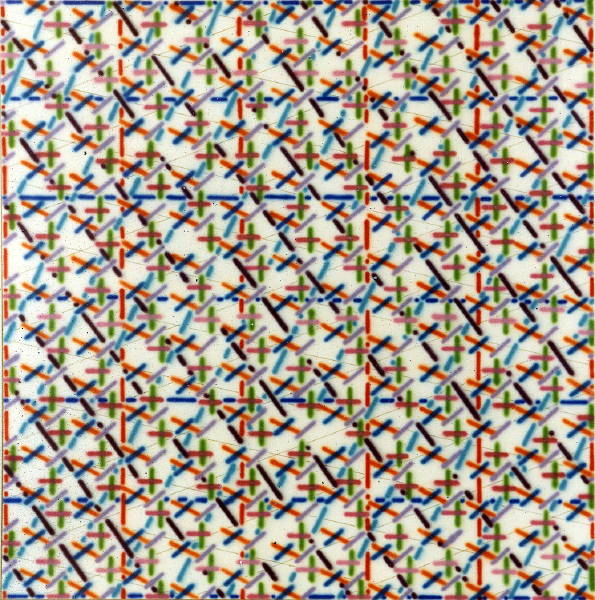 Synthetic polymer paint on canvas, c.160 x 160?
Coll.: unknown
Arkley's file photos (including a slide with process date Mar81) are the sole source for this work, apparently in the same square format as the works shown at Tolarno 7/81 and Solander 10/81. However, this painting does not seem to have been exhibited, and there is no apparent record of it after c.1982 (when it appeared in studio photos also in Arkley's files).
A file photo shows the work, oriented as shown here, hanging above black and white tiled flooring also visible in other studio photos dating from c.1981. Weaving (1981) [W/P] employs a somewhat similar pattern.
Provenance