Printout 1981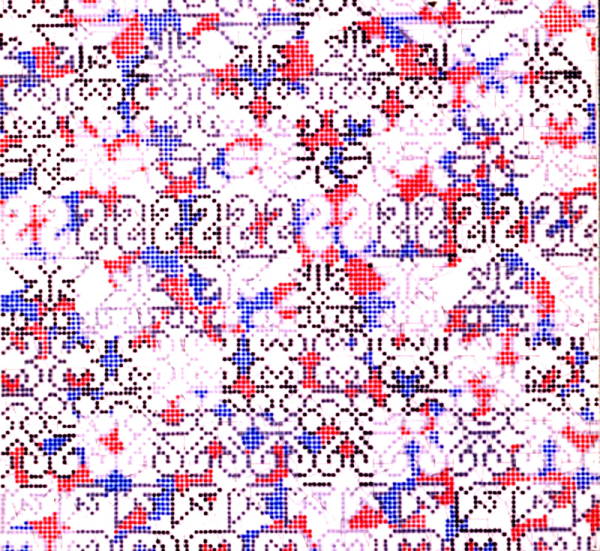 Synthetic polymer paint on canvas, 163.5 x 164.0
signed, dated and titled [on reverse: 'Howard Arkley 81 / Printout']
Artbank Collection, Sydney
First shown in HA Tolarno 7/81 (archive slide with process date Aug81, reproduced here), and then in both the 1991 Monash survey and the 2006-7 NGVA Arkley retrospective.
The work elaborates on the needlework/printing patterning already used for several earlier works, notably Printout Red/Blue 1980 (City of Glen Eira Collection, Melbourne) .
For further information regarding this canvas, which is not included in the Artbank book by Dysart & Dunn (2001), thanks to Carrie Kibbler, assistant curator of Artbank (correspondence April 2009).
Provenance
purchased for Artbank from Tolarno in 1981
Exhibited
HA Tolarno 7/81, cat.8
HA Monash 1991, cat.36 (inscription details as above; as 161.5 cm square)
HA retrospective 2006-7 (shown in Melbourne only)