Untitled [Sprayed rectangular fields] (c.1975-6?)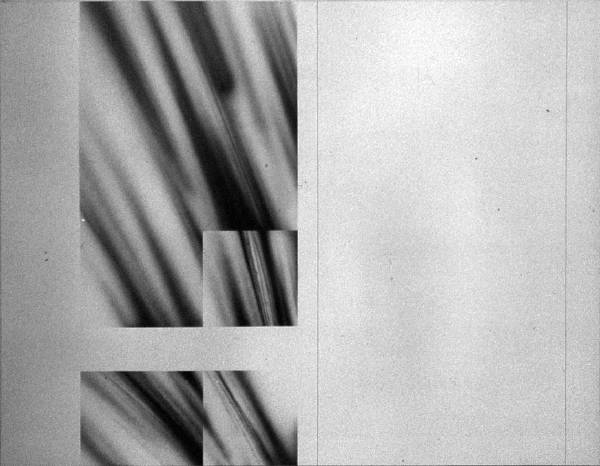 Synthetic polymer paint on canvas (?), c.163 x 184?
Coll.: unknown
A slide in Arkley's files (the sole source) has a process date of Jul79, but the style suggests a date in the mid '70s. The orientation indicated here is based on comparison with the closely similar work on paper Untitled [A141] (c.1974-78) [W/P]. In each case, the elaborately sprayed left half of the composition is offset by an empty space on the right.
There are several other related paintings, e.g. Untitled [Three sprayed rectangles] (c.1975-6?).
Provenance