The Orient (1975) [W/P]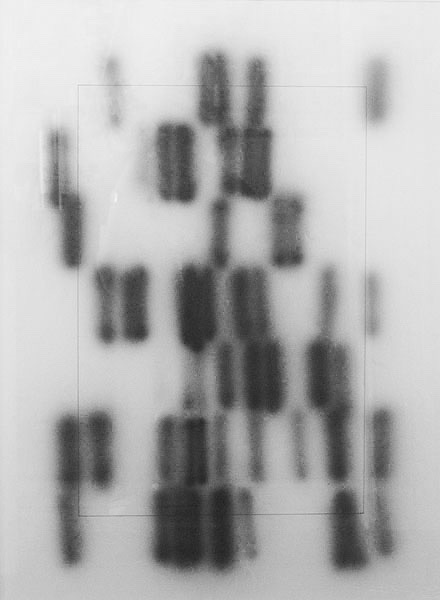 Synthetic polymer paint on paper, 76 x 56
Collection of David Brand, Melbourne
This work was acquired from Tolarno after it was shown in Arkley's 1995 'White + Black' exhibition. Its large scale and unusual vertical format match Large Organic Model (1977) [W/P] (White W/P cat.no.239), another work also included in the same exhibition.
Here, groups of vertical sprayed lines arranged in rows appear against an outlined rectangle. The motif is clearly related to a number of other 'white' works on paper and canvases, especially Oriental (Wave Study) 1974, Study for Oriental Wave Study #1 [A94] (1974) [W/P] and various related canvases and works on paper from the same period (1974-78), including collections of short sprayed lines in either vertical or horizontal formation.
See also Untitled ['The Orient' variant] 1976 [W/P], a smaller work featuring short sprayed horizontal strokes. An archive slide of the latter drawing, which was shown in Arkley's 1991 Monash exhibition, is labeled (confusingly enough) 'The Orient 1975'; but it is clearly a different work.
Many thanks to the owner of the present work for contacting Arkley Works and enabling me to see and photograph the drawing in 2016. Previously listed in this catalogue as unidentified (and with the temporary 'White' W/P cat.no.App.4), it has now been assigned a separate White W/P number: see below.
= 'White' W/P cat.no.239A
Provenance
purchased from Tolarno Galleries 1995 (with label still on back, giving date as 1975)
Exhibited
HA Tolarno 9/95 ('White + Black'), cat.17: details as above; priced at $1,800