Private (Thought Form) (1976)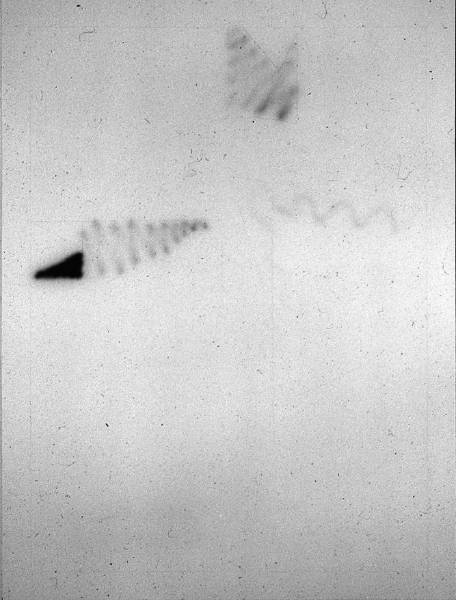 Synthetic polymer paint on canvas, 210 x 160
Coll.: unknown
The work reproduced here (via a slide in Arkley's archive, with process date Jul79 – the sole source) is identified, provisionally, as the painting shown at Tolarno in 1976 with the present title (cat.no.5). Its present whereabouts are unknown.
Judging from the photo, the work bears a close stylistic relationship with Still Life D.E.(Linear Analysis) (1976), also shown in the same Arkley exhibition at Tolarno in 1976 (cat.7).
The term 'thought form' relates to the theosophical tradition (see general remarks on the 1976 Tolarno exhibition).
Provenance
Exhibited
(possibly) HA Tolarno 8/76, cat.5 (title as above; as 160 x 210)