Organic Model G (Black Square) 1976 [Coventry]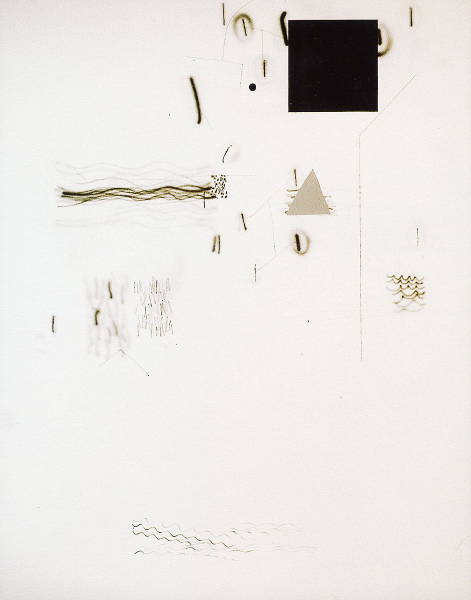 Synthetic polymer paint on canvas, 211.5 x 162.5
signed and dated
Private collection, Melbourne
This is the black & white version of this composition; cf. Organic Model G (Black Square) 1976 [Tolarno].
This particular work was shown at HA Coventry 5/77 (see slides in Arkley's files). Garside (1993) notes that this was one of the few pre 1980s works in Chandler Coventry's personal collection, where it remained on his death in 1999; presumably he acquired it at the same time as it appeared in the Arkley solo show at his Sydney gallery.
In 2004, the work was sold at the Lawson-Menzies auction of Coventry's estate.
Provenance
Coll. Chandler Coventry, Sydney (from c.1977)
auctioned by Lawson Menzies, Sydney, 30 March 2004 [Chandler Coventry Estate], lot 156 (ill.; est.$12-15,000; sold for $11,000 plus buyer's premium)
in the collection of the present owner by 2006
Exhibited
HA Coventry 5/77, cat.9 (as 160 x 210; original price: $450)
Campbelltown City Art Gallery, 4/93 (Chandler Coventry coll.): as 211 x 161.5 (title etc. as above)
Literature
Garside 1993 (Campbelltown exh.cat.), pp.5 and 10