Organic Model F (Liquid) (1976)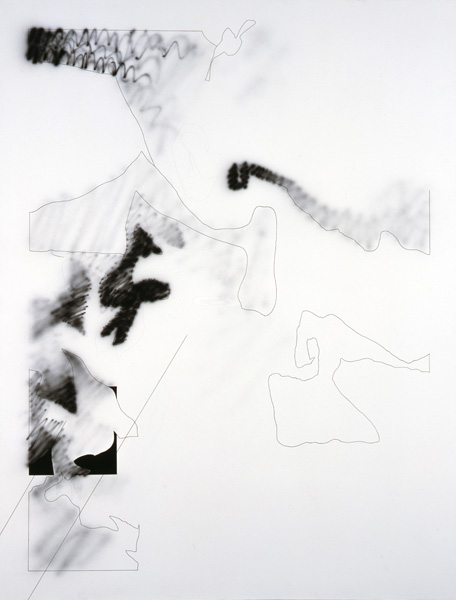 Synthetic polymer paint on canvas, 211 x 162
Queensland Art Gallery, Brisbane (2017.252)
The present work, shown at the 2006 Arkley retrospective as 'Untitled,' is identified here as cat.no.8 in Arkley's 1976 Tolarno exhibition, when it was photographed (slide in artist's archive).
Cf. Organic Model D (Intuitive Reason) (1976), also in the 1976 exhibition (clearly a different work).
A closely related canvas was exhibited in HA Coventry 5/77: see Organic Model A (Thought Form) (1977?).
Provenance
artist's collection
P/C Melb.
The James C.Sourris AM Collection
Gift of James C.Sourris AM through the Queensland Art Gallery/Gallery of Modern Art Foundation 2017 (donated through the Australian Government's Cultural Gifts Program)
Exhibited
HA Tolarno 8/76, cat.8 (title as above; as 160 x 210)
HA retrospective  2006-7 as 'Untitled (c.1976)' (shown in Melbourne only)
HA TarraWarra 12/15-2/16 (details as shown above)
Literature
Smith 2006: 9 (ill.): as 'Untitled (c.1976)'
Fitzpatrick & Lynn (2015), p.74 (ill.)