Seltsamer (1975)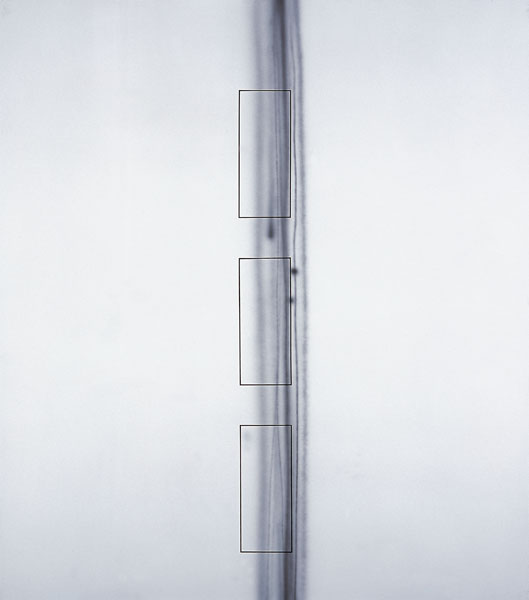 Synthetic polymer paint on canvas, 183.2 x 163.8
Castlemaine Art Museum
Although dated c.1976 in the 2006-7 Arkley retrospective, this work was evidently complete by April 1975, when it appeared in Arkley's first solo show (see file slide with process date May75).
This is a variant of the square-format canvas submitted to the Portland Art Prize and the Contemporary Art Society's Hanover Prize in 1974: see Seltsamer (1974).
It is uncertain where Arkley found the German title, which means 'strange' or 'weird'.
Provenance
artist's collection
P/C Melb.
Castlemaine Art Museum, 2017
Exhibited
HA Tolarno 4/75, cat.7 (dimensions listed as 180 x 160 cm)
HA retrospective 2006-7 (as c.1976, 163.8 x 183.2; shown in Melbourne only)
HA TarraWarra 12/15-2/16
Literature
Carnival 96 and Fig.3.9 (dated 1975): discussed as exemplary of Arkley's 'white' paintings in general