1974 Works on paper (minor)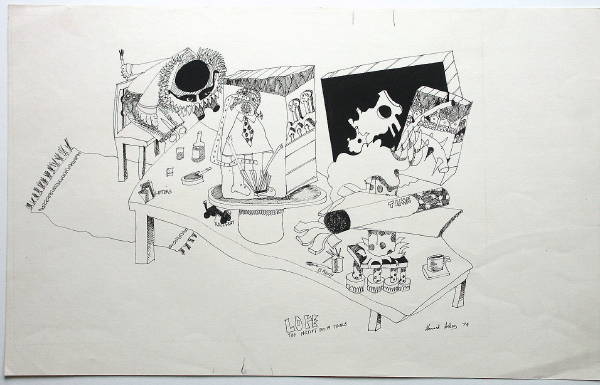 A number of less formal works on paper remained in the Arkley archive at the artist's death, including pencil sketches (some dated 1974), still in his late 60s/early 70s style, and several cartoon-style ink sketches: a characteristic example, reproduced here, is titled 'The Artist at a Table', and signed and dated 1974.
The Surrealism-derived imagination and quirky style of such sketches relates directly to the doodles seen on many pages of Arkley's Visual Diaries from 1975 onwards (see e.g. no.1 in the sequence): for more detailed discussion, see Carnival 163ff.
(photo: The Artist at a Table 1974  [Arkley archive])