Untitled [Seltsamer variant] (1974?)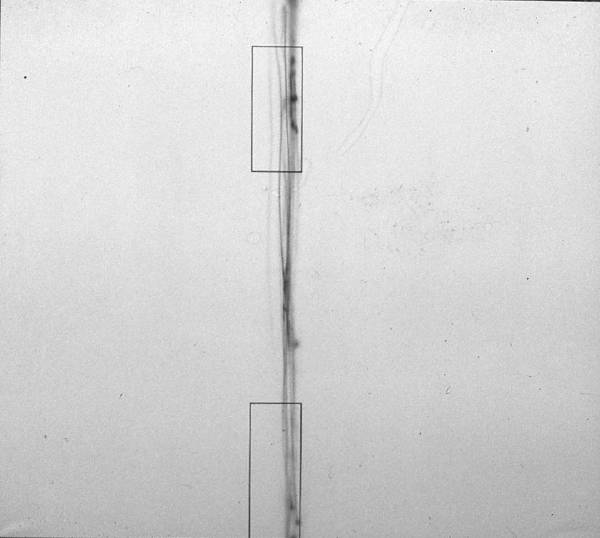 Synthetic polymer paint on canvas (?), c.160 x 180?
Coll.: unknown
Arkley's file slide (the sole source) is undated, but was probably taken in 1974; the photo suggests the orientation shown here. The same general idea informs several of Arkley's 'white' canvases, notably Seltsamer (1974) and Seltsamer (1975), and a number of related works on paper, e.g. Untitled [W30] 1974 [W/P].
Provenance