Untitled [Oblong-lines] (1974?)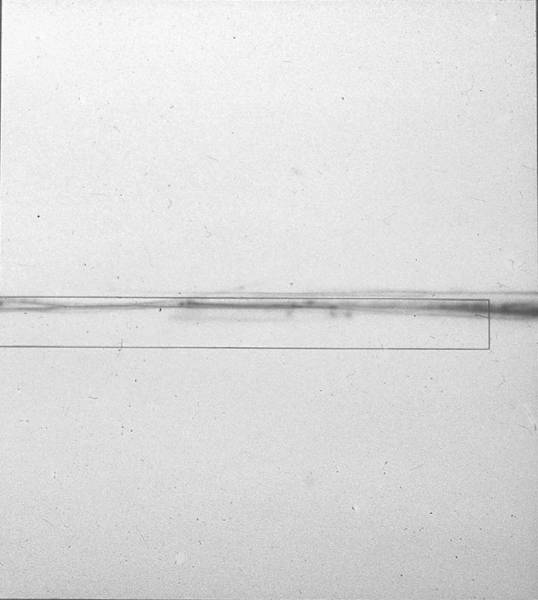 Synthetic polymer paint on canvas (?), c.180 x 160?
Coll.: unknown
Arkley's file slide, the sole source, is undated, but was evidently taken at the same time (mid 1974) as those of other works such as Fast Lid 1974, Untitled ['Lyrical Abstraction'] (1974) and Untitled [Seltsamer variant] (1974?).
This particular work, clearly matching the general character of his work in 1974-5, could be identical with any one of several unidentified canvases from this period, catalogued separately here.
Provenance